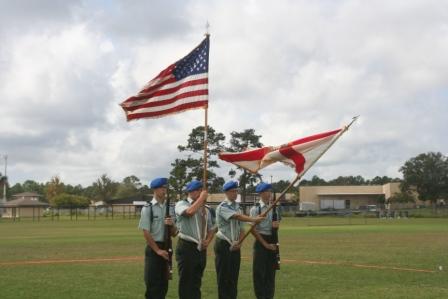 Pride. Honor. Discipline.

Color Guard Commander: C/CPT Rios, Jaime
Deputy Commander: TBA

Welcome to the Color Guard's Page!

We are a community service orientated group, and extremely active! Our primary job is the raising and presenting of the colors, (US and State flag), at a myriad of events throughout St. Augustine! Contact our SAI, CW5 Castiglione to request our color guard for your event!!

Please, If you think you might be interested, let us know! We hold practices every Tuesday and Thursday 16:00-17:00 (4-5pm). We are always looking for motivated cadets!!!
If you are interested in joining the Color Guard Team please see: CW5 Castiglione.